£ Sold – with Frame Off rebuild and internal restoration
This trailer will require –
New bespoke axle, hitch, flooring, insulation and polish plus an internal refit.
This 1955 Safari is a 'real gem'. Slight differences compared with 1956 that collectors will appreciate. An amazing working mid 50's fridge and stove. She really is a stunning trailer. Eames style panoramic windows, the must have 'door within a door', front kitchen.
Acquired by interior designer who commissioned a complete frame off period rebuild, including chassis.
Exterior Before –
Exterior After –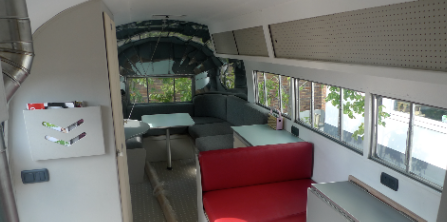 SOLD
We have completed a full Frame Off restoration.
Please follow and like us: